Daran 1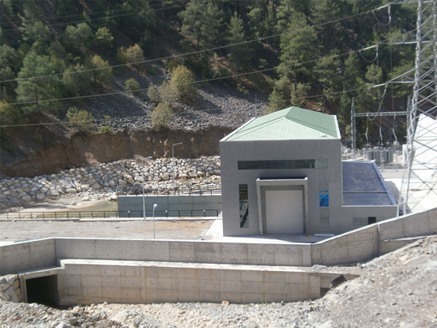 The construction of Daran-1 and Daran-2 tandem HPPs along the Ermenek Brook within Karaman's Ermenek district was completed and plants were put into operation on 01.02.2013 and 21.05.2013 respectively.

In the project, a total of 4 units and 2 separate power houses, Weirs, Surge Tanks and Forebay Pools were successfully commissioned at two locations (Daran I / Daran II) in 2013 after the completion of a 10.5-km tunnelling work. The units employed in the system are horizontal Francis turbines and associated Leroy Sommer and Andritz Generators. Maximum water flow at full capacity in operation is 42 m³/s.

Project construction was undertaken by Limak İnşaat Sanayi ve Ticaret A.Ş., while electromechanical equipment was supplied by ANDRITZ AG.

The plant is proposed to generate above 170 million kWh of energy annually.

| | |
| --- | --- |
| Project Flow | 42.00 m3/sn |
| Number of Units | 2 Francis Turbines |
| Installed Power | 67.16 MWe |
| Power Generated | 177,810,000 KWh |