ARI SU HPP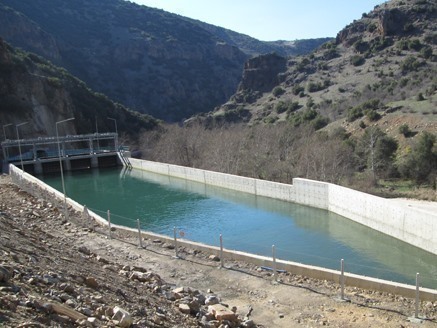 The Akbaş HPP project is at the downstream of the tandem Akkent-Çalkuyucak HPP along the Büyük Menderes River in Denizli's Çal district. The project was completed and put into operation on 12.12.2013.

Located close to the Akkent-Çalkuyucak HPP, the project was designed to have a weir, around 3-km tunnel, forebay pool and a penstock (65 m head 1.5 m diameter). The plant is capable of handling 19.6 m³ water per second.


Project construction was undertaken by Kuzey İnşaat Makina A.Ş while electromechanical equipment was supplied by the ANDRITZ Hydro (France) & INDAR consortium.


Proposed annual energy production capacity of the plant is 45.5 million kWh.
| | |
| --- | --- |
| Project Flow | 19.60 m3/sn |
| Number of Units | 3 Francis Turbines |
| Installed Power | 12.502 MWe |
| Power Generated | 45,520,000 kWh |